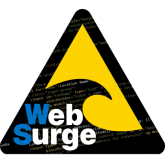 Load Testing made easy
We believe that testing HTTP requests and load testing a site should be easy - something that takes a few minutes to set up and then runs on a regular basis during the development process, so that you can monitor performance of your site while you are building it.
To this end we built West Wind WebSurge with the developer and testers in mind to make it easy to create HTTP requests or entire sessions, and then easily play back either individual URLs for development response testing, or for full-on testing under heavy load. Sessions are stored in plain text files so that they can be easily stored with projects or shared via source control for all users to have access.
---
&copy West Wind Technologies, 2014-2021 • Updated: 03/24/21
Comment or report problem with topic